Anger Management Course
Support your colleagues in managing their anger constructively.

Anger is a normal part of life. We all face it at work, at home or when raising children. But it is also possible to deal with anger constructively.
What you can expect
We will work together to explore the multi-layered topic of anger and other related emotions. 
You will learn about how anger works, why we experience it and what it can be useful for.
You´ll get some useful tools for not hurting those around you in anger.
You will learn to stop yourself before you say or do something you regret. 
Expect a bit of theory, lots of metaphors, practical tips, inspiration from others, movement and most importantly an environment open for new experiences and self-discovery. 
How it looks practically
The training can last 3 or 6 hours, the three-hour training can be done twice in one day.
The maximum capacity is 15 people in a group.
We will come to you at a time that suits the team.
On site, we need a large room where the participants can sit on chairs or armchairs in a circle with a free space in the middle, a flipchart and markers.
The final price for a 3-hour training is 19,000 CZK, for a 6-hour training 35,000 CZK.
The content of the shorter and longer training is the same. In the three-hour workshop, you will have the opportunity to focus mainly on yourself and your experience. You will get basic tools and information about anger management.
In the six-hour workshop, there is more space for a more detailed exploration of these tools, for deeper self-knowledge and sharing with colleagues in smaller and larger groups.
Who will you meet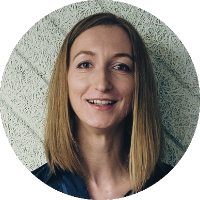 Mgr. Lucie Karmová
At SPONDEA I work as a case manager for families affected by domestic abuse. As a service designer, I am also involved in the creation of new products of our organization. If you would like to learn more about the training, contact me at 603906524 or at karmova@spondea.cz.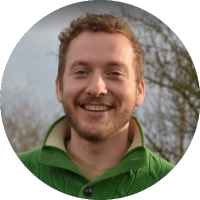 Mgr. Jiří Ammer
I am a trained psychologist and practicing psychotherapist. I take an integrative approach in my work and try to find the most appropriate ways of working for both clients and myself in each case. I currently have a private psychotherapy practice. At SPONDEA I help perpetrators of domestic violence to change, but my clients are also women who have been subjected to violence. I believe in the human soul´s capacity for healing even in cases where other would already give up.
Bc. Vít Novotný
At SPONDEA, I work as a therapist in the I Want to Control Anger Program, where we help perpetrators of domestic violence to change. Currently, I am also a participant in psychotherapeutic training in the integrative direction.
What our training participants say
"A great workshop that should be taken by as many people as possible for better anger management and better relationships!"
Michaela Gregorová, head of communications at the investment company Miton
What else they wanted to share
You guys are cute, I wish I had done it earlier (and my parents too :-D )
Great, ideal length, great presentation, interactive.
It went beautifully. Keep it up, thanks!
It would be great if the workshop was longer.
For me, the best soft-skill training in the last 14 years.
Thank you very much for the beneficial training, I will definitely use it in my life (to make mine and others better).